Today I write with a heavy heart. It is the anniversary of the terrorist attack on the twin towers on 9/11/2001. Before I begin I would like to extend my condolences to all the families that are mourning the loss of loved ones and friends. I pray that God will be with you today.
Before I began to write this message, I did some searching for information that is not usually talked about – information about a group of men and women that gave their lives helping to protect and rescue thousands in the twin towers. I want to talk about the brave men and women of the NYPD.
The Police have been getting a lot of heat lately and I think we need to stop, take a moment and remember what the NYPD did on 911.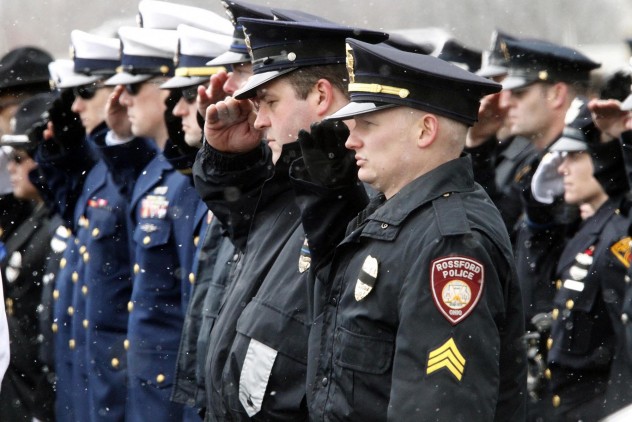 I need to first thank wikipedia and especially Josh King from Listverse, who wrote an amazing article about these officers, in 2013. I believe the information and photos that I found are worth sharing and repeating today as we take time to remember that day. So thank you Mr. King.
To date, 241 members of the NYPD died of 9/11-related illnesses — compared to the 23 killed in the attack on the World Trade Center. More than 10 times the number of NYPD police officers have died in the 18 years since 9/11 as were killed in the terror attack on the World Trade Center itself, officials have said.
According to wikipedia: The New York City Police Department quickly responded with the Emergency Service Units (ESU) and other responders after the crash of American Airlines Flight 11 into the North Tower.[8]
The NYPD set up its incident command center at Church Street and Vesey Street, on the opposite side of the World Trade Center from where the FDNY was commanding its operations.[9] NYPD helicopters were soon at the scene, reporting on the status of the burning buildings.
When the buildings collapsed, 23 NYPD officers were killed, along with 37 Port Authority Police Department officers.
The NYPD helped facilitate the evacuation of civilians out of Lower Manhattan, including approximately 5,000 civilians evacuated by the Harbor Unit to Staten Island and to New Jersey.[8]
In ensuing days, the police department worked alternating 12-hour shifts to help in the rescue and recovery efforts.[10]
Each member of the NYPD is a Hero and as a Nation, we forever owe them our respect and gratitude.
I apologize for the length of this writing but the time you will take from your day to read this, is time that these brave men and women no longer have. There are ten NYPD Officers mentioned here out of the twenty three that lost their lives that day. I am sorry I could not write about them all.
These are the names of the ten officers mentioned in Josh King's article. To honor them, take a moment to say their names out loud in remembrance, as you read excerpts from their final moments with us. Please pray for each one and their families as you read their stories.
Officer James Leahy: At 9:35 the morning of the attack, Officer Leahy's wife recieved a voicemail from him saying that he was ok and in the building. Even though Officer Leahy did not have to be there that day, he was seen carrying oxygen tanks into the building. Tapes that recorded his voice were later found, revealing that Leahy's last words to his partner were that there were more people upstairs and he was going to help them.

Officer Ramon Suarez: On the morning of September 11th, Officer Suarez heard the calls for help and responded by commandeering a taxi and racing to the scene. Officer Suarez's photo was later published in a paper that showed him outside the World Trade Center rescuing a distraught woman. After the picture was taken Officer Suarez raced back into the second tower, which then collapsed.

Officer James Nelson: During the 2001 attack, Officer Nelson was killed while evacuating people from the 27th floor after refusing to leave the building and the people who were still trapped inside.
Officer John W Perry: After hearing about the attacks, Perry ran several blocks to the World Trade Center. Before running into the building, Officer Perry helped a woman who fainted. The last anyone saw of Perry was as he ran into the south tower. Then it collapsed.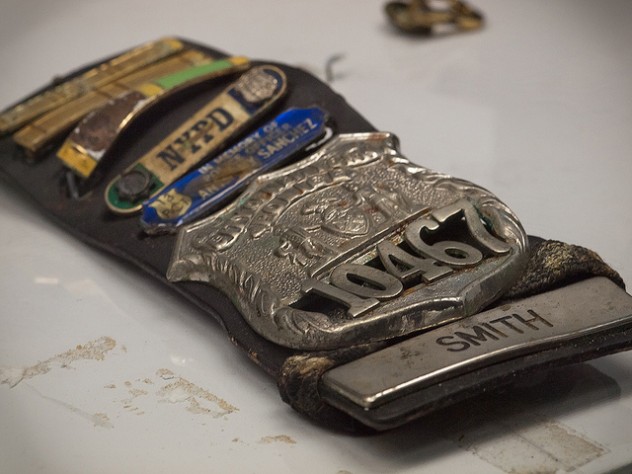 Officer Moira Smith: Officer Smith was the first woman to die in the attacks on September 11th. Moira was trying to rescue people inside the second tower when it collapsed. Officer Smith rescued several people that day and is credited with saving numerous lives.
Officer Thomas Jurgens: On September 11th, Officer Jurgens was inside the first tower. As the tower's structural integrity worsened, Officer Jurgens was warned to get out. The last radio transmission from Jurgens was: "There are people here who need our help."
Captain Kathy Mazza: Officer Mazza saw a bottleneck of people trying to escape through the revolving doors at the north tower and noticed they were unable to do so because of the hysteria. Mazza drew her weapon and shot out the glass, allowing many people to escape the building. Mazza was last seen with Lt Robert Cirri, carrying a woman down the steps, when the tower collapsed.
Officer Kenneth Tietjen: On September 11th, Officer Tietjen heard the calls for help, commandeered a taxi, and drove to ground zero. Officer Tietjen rushed into the North tower, and rescued several people. When he emerged from the building, he and his partner realized that there was only one respirator left. Officer Tietjen smiled at his partner and said, "Seniority rules." He then grabbed the respirator and rushed back into the tower—just before it collapsed.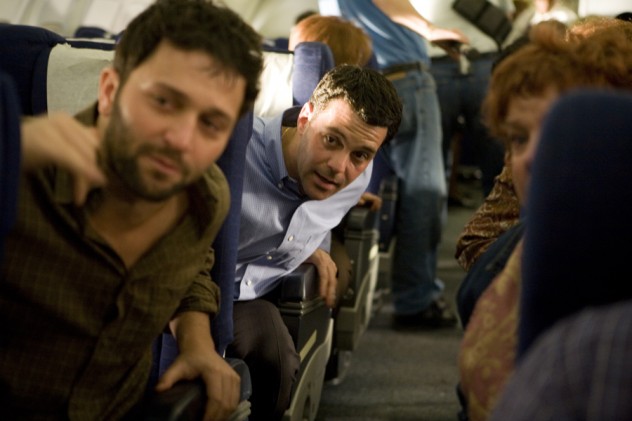 Officer Richard Guadagno: Officer Guadagno was returning from vacation on United Flight 93 when it was hijacked. It may never be known, but there is reason to believe that Officer Guadagno was among passengers that tried to retake the flight, which led to the plane crashing into a field in Pennslyvania, rather than its intended target.
Officer Dominick Pezzulo: Officer Pezzulo and four other officers commandeered a bus and drove to the World Trade Center. Once inside, one of his fellow officers became trapped under a large slab of concrete. Working under extremely cramped conditions, Officer Pezzulo attempted to free the officer. The collapse of the second tower triggered the settling of debris, and Officer Pezzulo became trapped under a concrete wall and he was mortally wounded. Pezzulo was honored in the Oliver Stone film "World Trade Center".
These are only exerpts from Mr King's article – only a glimpse at the bravery of these men and women who gave their lives helping others. They didn't run from danger they ran into it risking everything.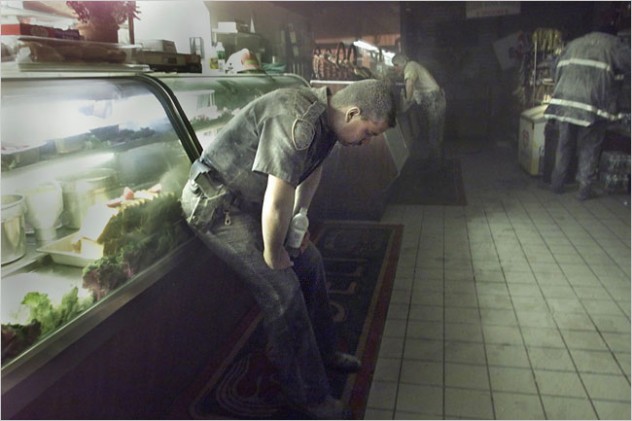 Police officers put their lives on the line every day, but some people seem to have forgotten that. There are some who seem to be focused only on the handful of bad apples, instead of focusing on the bravery and dedication of the rest.
Today, of all days, we need to remember how our country pulled together, how we stood as one nation, under God,
when there was no black, white, yellow or brown, no republicans or democrats, no division between race, nationality or creed.
There was simply grey and everyone who gave their lives bled red. We were one people.
We were Americans.
These men and women were Heroes and the men and women in Blue that put their lives on the line each day are too – and you want to DEFUND them? Shame on you! I am ashamed of and disgusted by those who attack our first responders – the men and women of our police and fire departments. Shame on you!
You should be grateful that you weren't in the twin towers looking for help. Those who were there, trapped and facing certain death, weren't looking for social workers. They were calling 911, hoping and praying that the fire department and police were coming to rescue them.
So Today:
I am extremely proud of and grateful for all the men and women of the NYPD and NYFD that lost their lives because they responded to the call for help on 9/11/2001. I also pray for all those that lost their lives in the twin tours that day. May God bless all of the families who are grieving for loved ones and friends.
John 15:13 says: Greater love has no one than this: to lay down one's life for one's friends.
These men and women gave their lives for STRANGERS and they would have done the same for you.
What are you Thankful for today?
Take a moment and thank God that your'e alive and thank God for our First Responders.
Blessings my Friends, VICTORIA