Mark 4:39 And Jesus awoke and rebuked the wind and the waves "Quiet. Be Still". and the wind died down and the sea became calm.
Hurricane Eta, which was downgraded to a tropical storm just prior to making landfall, has finally left the west coast of Florida, crossed to the east side and is headed into the Atlantic Ocean. The eye of the storm made landfall yesterday morning around 1am only 32 miles north of me. Wind and rain battered the house for hours. It was like we were sitting in a giant car wash for over 8 hours straight.
I had prepared for the worst… gathering numerous flashlights and candles and stocking up on extra water and non spoilable food. I had also gotten extra cash from the ATM and had made sure my car's gas tank was full to carry me through a possible power outage that could conceivably last for days.
Having been in the path of Hurricane Irma in 2017 and remembering the wind damage and how food and gasoline were hard to come by for days because the power was out, I was determined to be as prepared as I could be for this storm. I brought everything from my patio inside, secured my condo and headed to a friends house to ride out the storm. He has a much newer home than mine, built with Hurricane proof windows and doors.
Friends that have lived in Florida all their lives, assured me this storm was nothing to be afraid of especially once it was downsized to a Tropical Storm. I've only lived in Florida for eight years and have far less experience with Hurricanes and storms like this, so I wasn't taking any chances. I had done everything I could do. All that was left was to PRAY.
They were right. ETA, compared to Hurricane Irma, was like a strong, Florida, summer storm without the lightening. THERE WAS NO LIGHTNING! YEAH!
Florida is known for being "The lightning capitol of the world", so I am very grateful there was no lightning. It cold have been much, much worse.
I have seen, however, news reports of flooding along the coastal areas and Tampa that were hit quite hard and Businesses along the beach have been inundated with Gulf water. I am sure damage there is quite remarkable, but for me…I survived unscathed. THANK GOD! In fact, on the up side…my friends lawn and plants have gotten a good watering which should last for a week and will save on his water bill.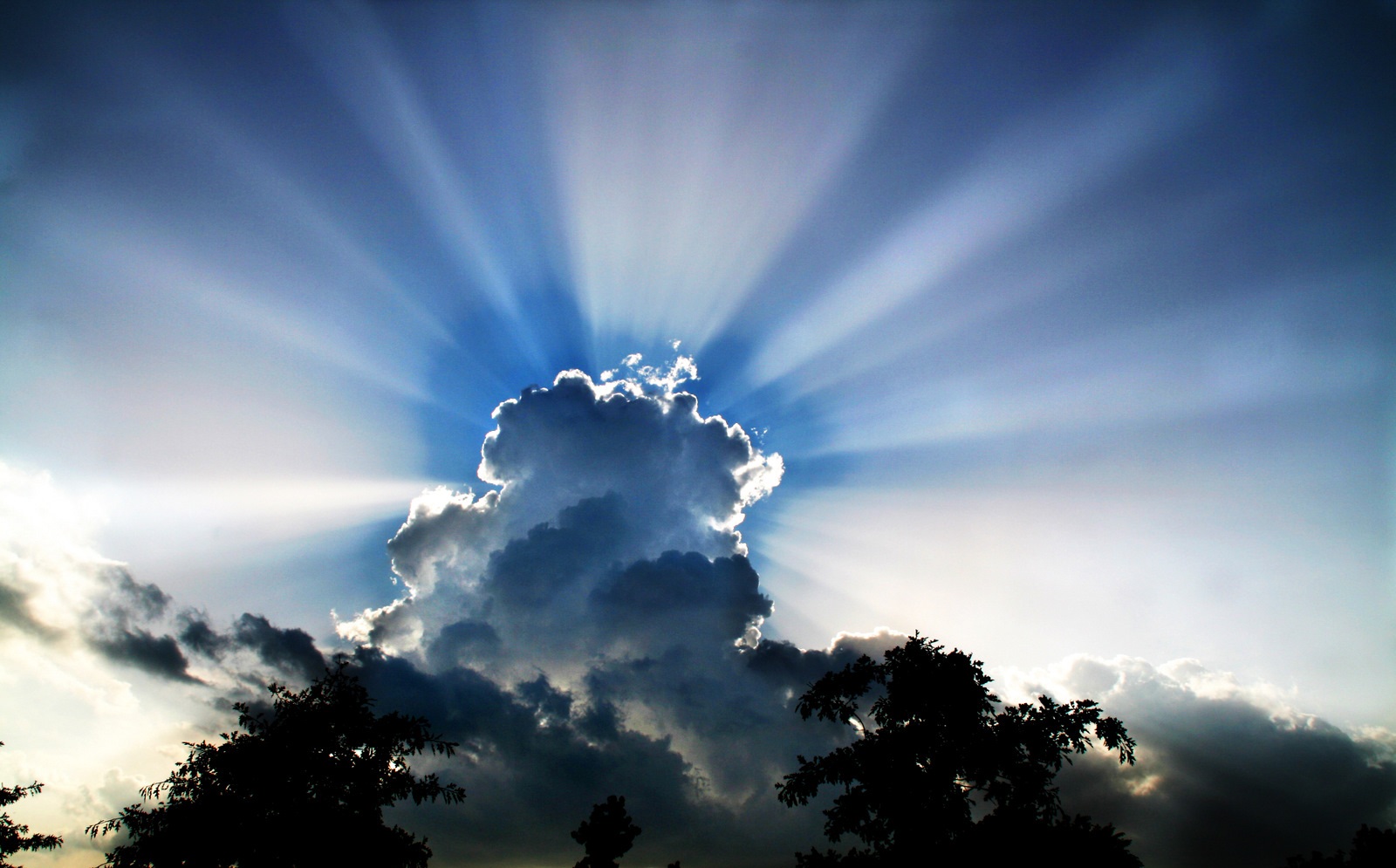 THERE'S THAT SILVER LINING IN THE STORM THAT I SPOKE ABOUT IN A PREVIOUS POST.
Now that the storm has passed, the sun is out and as locals here say…"It's just another day in Paradise", but prior to and in the midst of the storm, many prayers were lifted up in anticipation of the unknown. Prayers were obviously heard and answered.
Today, sitting at my computer writing to all of you, I find myself reflecting on Scripture as I listen to the local Christian Music Station, JOY FM. A song just played reminded me that the wind and the waves still know His Name. I'm here to tell you… I Believe. The song is titled 'IT IS WELL'. Look it up. https://youtu.be/j4taAN4QtbI.
Another song says:
AMEN for that.
If you think about my story of surviving ETA, you will see some similarities to life. I was AFRAID of what was coming…the storm I could not see, the outcome I did not know. We are all faced with the unknown and unrest today, what with covid, the election mess, etc. That can stir up a great deal of ANXIETY and FEAR…even ANGER.
We need to remember that we can only do what we can do. We prepare and do the best that WE can, as I did for Hurricane ETA, pray and let GOD take care of the rest. We need to BELIEVE that even in the midst of the storms we are each facing… with the wind and waves beating against our backs…GOD HAS US IN THE PALM OF HIS HAND.
And when THE STORM IS FINALLY OVER, the dust has settled, when the covid threat is finally under control, the election mess is finally settled and when we are left to pick up the pieces of our lives…just as I was left to clean up all the tree debris and faced with repairing my home after Hurricane Irma… GOD will be there to help us navigate through it all.
Yes. I survived Eta unscathed, but I, like you, am still left to face the storms of life ahead. We need to remember, just as we are each here to lift one another up now in the midst of the storms, we will also be here together in the Palm of God's hand after the storms have passed. Together, we will navigate a new season with God by our side each step of the way.
Until that day… May God Bless and keep you safe in the storm. VICTORIA