Are you one of those that loosens their belt or wishes they could throw on a pair of loose sweat pants after Thanksgiving Dinner?
The general idea after the BIG THANKSGIVING MEAL is to lay back, unbuckle your belt, put your feet up and nap through the football game on TV. or…you may feel the urge to rush to the store or computer to buy all the 'BLACK FRIDAY' deals that you just can't live without.
It's the DAY AFTER and sales abound calling all Christmas shoppers to BUY, BUY, BUY. A bigger pair of pants or a new belt with more notches may be a good purchase after that Ginormous meal you ate yesterday.
Hmmm… or…was yesterday really no different than any other day. Was the meal really that much bigger than on a normal day or was it simply a special, designated day when you get a free pass to gorge yourself in public and no one cares because everyone is fighting over the last piece of pie?
Let's be honest. How often do you need to go up a size and drill a new hole in that belt or have you resorted to pants with elastic waist bands?
Have you been outside? Some of you have not, due to lockdowns, but most have been out at least to the grocery store in the past six months. Have you looked around at the people surrounding you? Do you see what I see? Are we, as a Nation, as fat as I think we've become? If so, WHY? Is fast food the culprit or the need for instant gratification that has pulled us into the plus size section of the store?
Putting the overindulgence of Thanksgiving aside, lets get serious. In fact…let me tell you a story.
My sister called before the Holiday and said that she had joined a new church. They had finally opened their doors and people were required to social distance and wear masks if they attended. My sister, having lost her husband this past summer, was grateful to be back in church. The praise and worship was amazing as was the sermon, but as she scanned the room and the people sitting in front of her, she noticed something peculiar which nearly made her gasp out loud.
All of the men, the Pastor, the musicians, those in the pews were all overweight, many that appeared to be 250 – 300 pounds or more. She scanned the room, without looking too obvious, and the people – men, women and children- were most all overweight. She caught her gasp and thought to herself… all of these men were in the same situation as her deceased husband.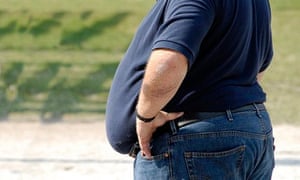 All appeared heavy, bellies hanging over pant tops looking to be due for triplets, they appeared short of breath, sweaty, had difficulty standing for very long, were noticeably uncomfortable sitting in the small chairs they were to occupy for more than an hour and looked like they would prefer to be somewhere else with their belts loosened and their feet up.
She realized these were people that were on the same track as her husband who died from heart and bladder problems that ended up taking his life. She was shocked.
Did this new found church have a requirement to be over 200 pounds? She definitely didn't fit in. She was far from that possible requirement and quickly saw a futuristic vision of herself if she stayed there for any length of time. Again, she nearly gasped in the midst of Pastor's sermon.
Could this phenomenon be due to less exercise and overeating due to covid? The virus has caused a boat load of problems, but we can't blame it for everything. If we have become a Nation of Obesity then we have much more to worry about than covid.
As she told me this story, she asked if I could picture this image that laid before her. I could and the first thing I thought of was that these were all injured children in adult bodies; children that had been broken or wounded in some way that were now adults looking for something to take the pain away.
They had searched and found a temporary fix with long reaching adverse results…FOOD, COMFORT FOOD for pain.
Have you heard the phrase…"DON"T LET THE CURE BE WORSE THAN THE AILMENT"? This was worse.
As I sat reflecting on my sister's story, I imagined twenty or more children carrying stacks of baggage, bundles as high as the ceiling, weighing them down, crouched over in anguish from the weight on their backs. In this visual reality, however, these adult children were carrying all that weight on their abdomens, kidneys and hearts.
I then saw myself doing the same thing; carrying around an enormous load of luggage and each time I ate the wrong thing or too much of a good thing, I was adding another suitcase to the pile I was going to have to carry around with me all the time. uggg
The cure for the pain inside IS ABSOLUTELY FAR WORSE than the painful wound itself.
So, what's the fix? What comes to mind when I think of this scenario is that they, we, I need to go to God for the fix, not the table. The Holy Spirit is the great HEALER and COMFORTER. As my sister pointed out,
John 16:7 (AMP), "I tell you the truth, it is to your advantage that I go away; for if I do not go away, the Helper (Comforter, Advocate, Intercessor — Counselor, Strengthener, Healer) will not come to you; but if I go, I will send Him (the Holy Spirit) to you [to be in close fellowship with you]."
John 14:26 (AMP) says "He will teach you all things." The Holy Spirit guides us into all truth.
If as children, or any age really, we have been abused, mistreated, bullied or sexually molested as I have, we have been wounded beyond belief and we can't fix it ourselves.
We may try , through alcohol, drugs, shopping, unsafe sexual encounters, misguided love or attachments, becoming bullies ourselves or even over eating to fill the space that has been destroyed or scared. IT DOESN"T WORK.
WE need to face our problems and it's hard. It's extremely painful but we can do it. We need to first admit what happened to us is bigger than us but not too big for God.
He is bigger and stronger and more powerful than anything we face; bigger than our fears, our pain and the Giants in our lives. Then we need to look to Scripture and to the Holy Spirit – the great teacher, healer and comforter.
Jesus didn't leave us as orphans when He ascended to Heaven. He promised a helper because He knew we couldn't live this life and face its giants and monsters without help… help from the Holy Spirit – the greatest advocate we will ever have.
We tend to run from our problems and anything we run from has power over us. We need to stop and face the giants and monsters of our past and the Holy Spirit will be right there with us to guide us to the truth, to unmask the evil and He will shed light in the dark secret places behind the masks.
If we do this, maybe the faces in our churches and grocery stores will change, as healthy inner children are reborn, physical and spiritual bodies are transformed and all that baggage they've been carrying around will be put where it belongs…IN THE TRASH.
.
Love, Peace and Blessings, VICTORIA