JANUARY 11, 2021
We have another pandemic outbreak and it's not a virus. It's ABUSE.
In 2020, Covid 19 caused a substantial rise in Adult, Elder and Child Abuse due to lockdowns worldwide.
Institutions that are supposed to protect women from domestic violence, many weak and underfunded to begin with, have been straining to respond to the increased demand.
Marianne Hester, a Bristol University sociologist who studies abusive relationships, stated that Domestic violence goes up whenever families spend more time together, such as the Christmas and summer vacations. Thus, I'd like for you to take a moment to imagine what the effect has been on those at risk of abuse during the lockdowns throughout the world over the past 12 months.
Since the beginning of the pandemic, Hotlines have lit up all over the world with abuse reports, leaving governments trying to address a crisis that experts say they should have seen coming.
In Spain, the emergency number for domestic violence received 18 percent more calls in the first two weeks of lockdown than in the same period a month earlier.
By the first week in April, French police reported a nationwide spike of about 30 percent in domestic violence.
In Italy, lockdowns began in early March. Soon after that, domestic violence reports began to rise, but there was nowhere for newly desperate women to go. Shelters could not take them because the risk of infection was too great.
So the government said local authorities could requisition hotel rooms to serve as makeshift shelters where victims could quarantine safely.
Of the 22 law enforcement agencies across the United States that responded to NBC News' request for data in April 2020 on domestic violence calls, 18 departments said they had seen a rise in March.
Houston police received about 300 more domestic violence calls in March than they did in February, a roughly 20 percent increase. Charlotte-Mecklenburg, North Carolina, police fielded 517 additional calls about domestic violence in March compared to the same month last year, an 18 percent jump, while Phoenix police received nearly 200 more calls, an increase of nearly 6 percent.
"The financial stress alone creates a ticking time bomb for some families with a history of domestic violence," said Steve Mueller, sheriff of Cherokee County, South Carolina, which saw a 35 percent increase in cases in March compared to February. "Unfortunately many of these domestic violence cases occur in front of children and often the children become victims of abuse and assault, as well."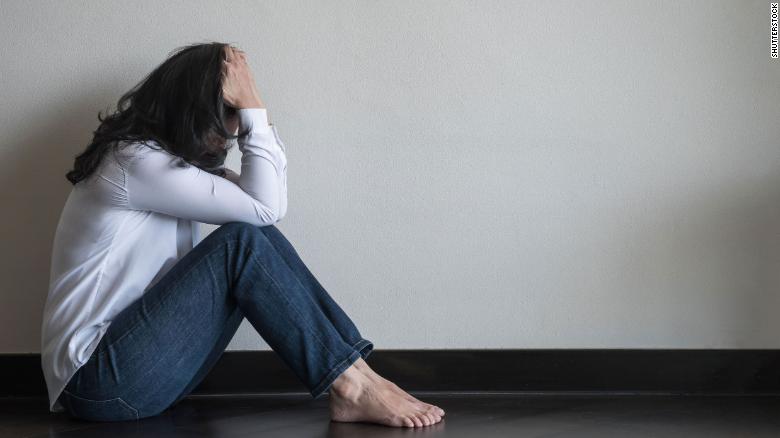 Judith Lewis Herman, a renowned trauma expert at Harvard University Medical School, has found that the coercive methods domestic abusers use to control their partners and children "bear an uncanny resemblance" to those kidnappers use to control hostages and repressive regimes use to break the will of political prisoners.
In addition to physical violence, which is not present in every abusive relationship, common tools of abuse include isolation from friends, family and employment; constant surveillance; strict, detailed rules for behavior; and restrictions on access to such basic necessities as food, clothing and sanitary facilities.
The wounds of physical violence are obvious but those of psychological and verbal abuse are hidden and often times more devastating.
Home isolation, (whether from LOCKDOWNS or ISOLATION DUE TO FEAR OF THE VIRUS) however vital to the fight against the pandemic, has given more power to the abuser, Dr. Hester said. "If suddenly people have got to be at home," she said, "that gives the abuser an opportunity, suddenly, to call the shots around that. To say what the victim should be doing or shouldn't."
Being isolated and confined, opens the door to an increase in tension and stress and violence is often the release valve. Imagine being in that situation where there is no escape. The hopelessness and fear must be overwhelming.
Isolation has also shattered support networks, making it far more difficult for victims to get help or escape.
"It is the perfect storm for someone who wants to isolate or hurt their partners," said Val Kalei Kanuha, assistant dean of Diversity, Equity and Inclusion at the University of Washington's School of Social Work. Abuse survivors are familiar with the rules of social isolation already. Now, the pandemic is doing the work for abusers.
According to CNN in an article dated March 2020, it stated that "The calls National Hotline staff have received since the start of state shutdowns are startling, Ray-Jones said: One woman said when she tried to go to work at an essential business, her abusive partner began to load his firearm to scare her into staying. Another said that her partner threatened to expose her to the virus on purpose and swore he wouldn't pay for treatment if she fell ill."
Children who were at home due to school closures or who were participating in virtual classrooms, were often put in positions of less supervision if parents were lucky enough to work, leaving children to spend more time on line and were left vulnerable to an increase in sexual solicitation and exploitation. As tensions rise, businesses close and jobs are lost, there has also been an increase in child abuse and neglect during this time as well.
Human Trafficking has also increased during the covid 19 pandemic. According to a report in The Daily Signal, Groups such as Polaris and the International Justice Mission, who work to fight human trafficking and to free the estimated 40 million victims of modern-day slavery, have seen an increase in trafficking and violence against women and children during this past year. "Buyers are getting more violent and more aggressive, trying to pay less." according to Robert Beiser, strategic initiatives director at Polaris.
The National Human Trafficking Hotline has received more than 48,000 calls or texts from individuals asking for help this year alone. The coronavirus actually has created a climate for human traffickers to exploit the most vulnerable. A recent study, conducted by his group, Beiser stated, found that crisis trafficking situations rose by 40% in April of this year compared with the numbers for April 2019.
Men are still going out to buy sex in spite of lockdowns and those complying with the lockdowns are buying more online pornography. Men, women and children are being exploited on line more and more.
When people are out of work they are desperate for money. There are traffickers that will take advantage of their desperation and according to Philip Langford, president of International Justice Mission U.S., "The modern form of slavery these days is often to lure people into slavery by an advance of money." "There is deception. There is coercion," he said, explaining that the money upfront is really just the "bait to lure people into a situation of slavery, where they are not allowed to leave."
ABUSE, CONTROL, HUMAN TRAFFICKING, LABOR TRAFFICKING, SLAVERY… are all part of this overwhelming PANDEMIC. A new vaccine is being delivered to fight against and to help prevent the covid virus. There is no vaccine to prevent ABUSE or Human Trafficking.
STATISTICS before Covid:
On average, nearly 20 people per minute are physically abused by an intimate partner in the United States. During one year, this equates to more than 10 million women and men.
1 in 4 women and 1 in 9 men experience severe intimate partner physical violence, intimate partner contact sexual violence, and/or intimate partner stalking with impacts such as injury, fearfulness, post-traumatic stress disorder, use of victim services, contraction of sexually transmitted diseases, etc.
On a typical day, there are more than 20,000 phone calls placed to domestic violence hotlines nationwide. (USA)
The presence of a gun in a domestic violence situation increases the risk of homicide by 500%.
Intimate partner violence accounts for 15% of all violent crime.
Women between the ages of 18-24 are most commonly abused by an intimate partner.
19% of domestic violence involves a weapon.
Domestic victimization is correlated with a higher rate of depression and suicidal behavior.
Only 34% of people who are injured by intimate partners receive medical care for their injuries.
Intimate partner physical abuse is not bound by socioeconomic status, race, ethnicity,

age, sex, sexual orientation, gender identity, religion or nationality; it exists in all communities.
Contrary to popular belief, physical abuse is not simply a maladjusted person's occasional expression of frustration or anger, nor is it typically an isolated incident.

Physical abuse is a tool of control and oppression and is a choice made by one person in a relationship to control another.
All of these reports shared here today, were taken prior to June of 2020. Imagine how much worse this crisis has become since then.
ABUSE and HUMAN TRAFFICKING is a Pandemic, an enemy, a domestic, intimate terrorist attack that we need to fight with every ounce of strength and every ounce of Faith and Compassion that we have.
MY PRAYER
My Friends, my dear brothers and sisters in Christ, please join me in taking at least 1 minute a day to remember and pray for all those facing ABUSE of any kind. I'm asking for you to take just one minute a day to stand as a prayer warrior against this evil, when victims are facing this enemy alone 24 hours a day.
This violent, evil enemy has raised it's ugly head
and has become an overwhelming tsunami riding on the coat tail of the covid virus consuming our world ever since the first months of 2020. The devil is having a field day at the expense of our most vulnerable and we can't let him continue to destroy our precious brothers and sisters, our elderly and our children.
I am asking you to pray boldly, Armed with God's Holy Word and Filled with His Holy Spirit. Stand and fight in their stead through prayer and love, for all who are facing this evil on their own. Protect them Father. Surround them with an army of Heavenly Hosts. Protect and give them strength. Wrap them in your mighty arms and heal their physical and emotional wounds seen and unseen. Bind the hands of their aggressors. Shine a mighty BEACON showing them the way to safety and provide a safe haven for each and every one of our brothers and sisters.
I also lift up the ABUSERS, Father, that you will provide healing for them as well, giving them strength to fight the monsters that dwell inside of them and the rage that has consumed them. Open their hearts, Lord. Help them to see Your face, Lord God. Help them to see that when they raise their fist or their voice they are raising it to You, Lord, for you said that "whatsoever you do to the least of these, you do unto me".
I ask this in the MIGHTY NAME OF JESUS. AMEN
If you or anyone that you know is being controlled or abused in any way, please seek God first and foremost. He loves you, hears you and knows all the secrets.
Turn then to a friend or family member, call your local Hotline, the police or turn to your pastor or religious leader for assistance.
God does not want you to continue to be someone else's doormat. You are precious in God's eyes and He wants more for you. You are worth more than gold or silver. God loves you and so do we. You are not alone. Praying for you with Love.
Blessings my friends, VICTORIA
Some of the information used in this writing was taken from an article written in the New York Times April 6, 2020 while other information was obtained from the National Coalition Against Domestic Violence and CNN and The Daily Signal.