January 20, 2021
This is a day that is filled with a mixture of anxiety and hope. We can not see what the future holds but today marks the beginning of a new day.
There are mixed feelings and emotions as President Trump and Vice President Pence leave office
and the new President Biden and Vice President Harris step into the White House.
Thousands of National Guard, fencing and barb wire surround the White House.
These are scary pictures. It's difficult to think of our Capital this way for any reason.
Everyone appears to be walking on egg shells and holding their breath. Anxiety about the future, Anger about the past and Fear of the unknown can be felt everywhere… but fear and anxiety do not come from God.
John 14:27 Peace I leave with you; my peace I give you. I do not give to you as the world gives. Do not let your hearts be troubled and do not be afraid.
Don't try to find peace in politics, parties, the media or people. God is the source of all Peace and Understanding.
2 Corinthians 13:11  Finally, brothers and sisters, rejoice! Strive for full restoration, encourage one another, be of one mind, live in peace. And the God of love and peace will be with you.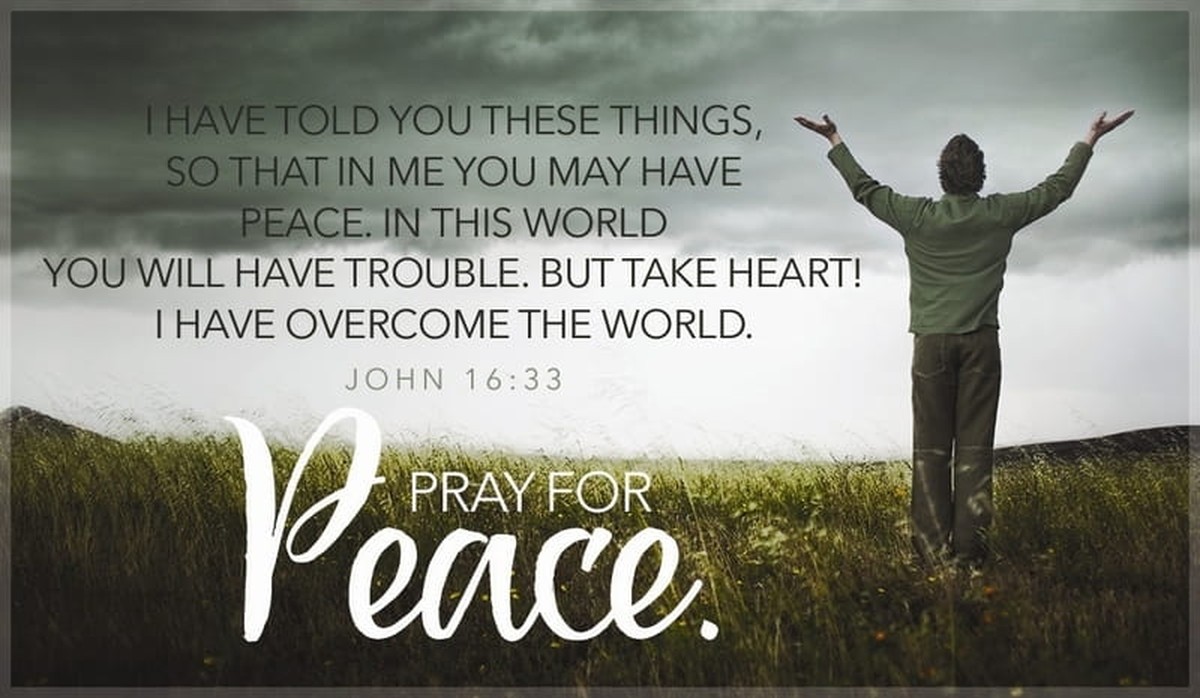 Philippians 4:6-7  Do not be anxious about anything, but in every situation, by prayer and petition, with thanksgiving, present your requests to God.  And the peace of God, which transcends all understanding, will guard your hearts and your minds in Christ Jesus.
Matthew 5:9  Blessed are the peacemakers, for they will be called children of God.
If you believe in Christ as your Lord and Savior, then you are an heir to the Kingdom of Heaven. You are God's Child, a member of His Family, His representative.
You need to remember to ACT LIKE IT. Be a symbol, a reflection of God's Peace and Love. Fighting, blaming, anger, violence are NOT how we represent the One Who is our True Leader, the God of all things and the one who is the Author of Creation and of this Day. God is the One that brought us ALL to this moment in time and there is no reason for Him to abandon us now.
He is here with us as we face this day and tomorrow.
Don't look to man for reassurance about today or tomorrow. Turn to God, His Word and His Peace on this Inauguration Day and every day.
I ask that you Pray for Our Leaders, Our Presidents and Vice Presidents; past and future, for all the National Guard and Police men and Women, that God will protect them, guide them and give them PEACE.
Help us ALL to remember that you, God, are in control, that we ALL owe allegiance to YOU, GOD, that YOU are our true LEADER above all else and through you all things are possible.
God Bless President Trump, Vice President Pence…President Biden, Vice President Harris and God Bless THE UNITED STATES OF AMERICA.
PEACE and BLESSINGS my friends, VICTORIA