Blessings today to all of my Friends and Family. Christmas is finally here and for some is already in the past. Presents have been given and received, Christmas dinner is being prepared here at my son's home and a smidgen of peace has fallen upon the house. I am spending the Christmas Holiday with my family, including all 7 of my precious grandchildren (12 yrs to 3), so I have been a bit busy but not too busy as to forget why we are all really celebrating.
In the midst all the hustle and bustle, I found time to not only spend one on one time with Our Lord thanking Him for all my many Blessings this year but I also found time to read scripture and, more importantly, to also share it with my Grandchildren.
Yes. That's an amazing feat with 7 adults and 7 children under one roof.
Yes we all took precautions before getting here and I didn't go anywhere else once I hit their front door.
I have spent every Christmas with my grandchildren since each was born except for when I had my knee replaced and I wasn't going to let FEAR or the Covid virus keep me from continuing that tradition.
No, I didn't sit them all down at once and teach / preach at them but I was able to weave faith, bits of wisdom, scripture and God's Love into one on one conversations throughout our visit.
Deuteronomy 6:6-8"And you must commit yourselves wholeheartedly to these commands that I am giving you today. Repeat them again and again to your CHILDREN. Talk about them when you are at home and when you are on the road, when you are going to bed and when you are getting up. Tie them to your hands and wear them on your forehead as reminders."‭‭
Before I left for St. Louis, Missouri, I asked God to show me ways to share my faith with my Grandchildren. I knew that of all the gifts I was giving them for Christmas, my FAITH, the GIFT of GOD was the best and by far the most important gift I could give them. They are facing a world of uncertainty and I so want to make sure that they face their futures armed with the best possible armor…God's Word.
I know God heard my prayer because He provided specific opportunities for me to share with each one of my grandchildren individually. Situations arose allowing me to plant spiritual seeds here and there and, on one occasion, provide one of my little darlings with a good weeding in their spiritual garden.
There were so many little moments that opened wide doors for God to whisper to their tiny souls. So many simple moments like:
Driving past Nativity displays in front of houses one evening opened the door to the story of the birth of the Christ Child – Isaiah 9:6 KJV: For unto us a child is born, unto us a son is given: and the government shall be upon his shoulder: and his name shall be called Wonderful, Counseller, The mighty God, The everlasting Father, The Prince of Peace.
Looking at the "Christmas Star" on Dec 21 through a telescope gave way to the story of the Wise Men following the Star to find Jesus. Matthew 2:10-11 ' When the wise men saw the star, they were filled with joy. 11 They came to the house where the child was and saw him with his mother, Mary, and they bowed down and worshiped him. They opened their gifts and gave him treasures of gold, frankincense, and myrrh.'
When we spoke about Santa knowing if they were naughty or nice I reminded them that "GOD SEES ALL THINGS, KNOWS OUR HEARTS and KNOWS WHAT WE WILL SAY BEFORE WE SAY IT'. PSALM 139:4 You know what I am going to say even before I say it, LORD.
Dropping money in the Salvation Army bucket and giving to those less fortunate led me to Matthew 25:40 'Truly, I say to you, as you did it to one of the least of these my brothers, you did it to me.'
When I told them about the poor children in other countries that were not getting presents like they were, I told them how, through Missions at church, we sent money to provide Christmas to 600 children in Bolivia, that we sent money to provide food to 2,000 children in a refugee camp in Africa and to widows and orphans in India. This allowed me to explain that God expects us to care for those less fortunate, especially widows and orphans.
James‬ ‭2:14-16‬ ‭NLT‬‬"What good is it, dear brothers and sisters, if you say you have faith but don't show it by your actions? Can that kind of faith save anyone? Suppose you see a brother or sister who has no food or clothing, and you say, "Good-bye and have a good day; stay warm and eat well"—but then you don't give that person any food or clothing. What good does that do?"‭‭
When two of my grand daughters decided to play their violin and flute for all of us one evening but my grandson was a bit scared to play the piano, I was able to remind him that God is always with him when he faces things that are difficult.
Philippians 4:13 I can do all things through him who strengthens me.
When it came to them sharing and being nice to one another, especially when there was whispering about one or another or hurting someone's feelings (remember 7 grandchildren in one house) I was able to remind them to treat each other as they wanted to be treated 'Matthew 7:12 (It is commonly referred to as the "Golden Rule.) "So in everything, do to others what you would have them do to you,"
When we sat for meals all the children thanked the preparer but I reminded them that we should Thank God who provides all good things. James 1:17 Every good gift and every perfect gift is from above, coming down from the Father of lights…….Ephesians 5:20 'Giving thanks always and for everything to God the Father in the name of our Lord Jesus Christ'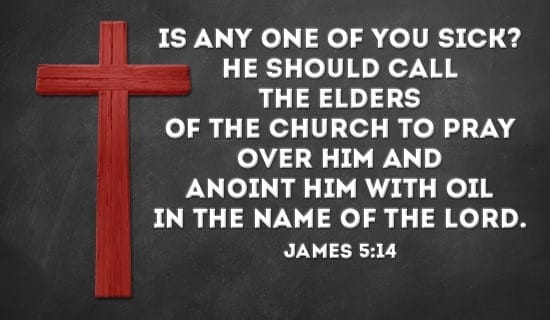 I learned that two members of our extended family are facing devastating illnesses, one with Alzheimer's disease the other with stage 4 cancer. I called my Pastor and asked that my church family join me in praying for them.
Finally, I heard that a member of my family is facing a period of emotional darkness and I have begun to pray for her, interceding on her behalf , asking God to remove the weeds that have grown up in her spiritual garden and to bring His light upon her distress.
1Timothy2:1 I urge, then, first of all, that petitions, prayers, intercession and thanksgiving be made for all people— 
1 Kings 13:6 Then the king said to the man of God, "Intercede with the LORD your God and pray for me that my hand may be restored." So the man of God interceded with the LORD, and the king's hand was restored and became as it was before.
As Parents and Grandparents we have a responsibility to teach our children and grandchildren. They are our future. They will decide what the world will look like when we are gone. There is nothing more important than providing them with the tools and foundation to face what lies ahead. Teaching them God's Word will give them a firm foundation, an anchor in any storm they might face and will be the light in the world we are leaving them.
This command from God also pertains to our friends, neighbors and those we may never see again. We may only have one chance to make the difference in someone's life. God gives us 24 hours in a day and He fills each moment with opportunities to build our faith and to share Him with the world, to spread His Gospel, the Good News of SALVATION, and to share HIS LOVE to those He puts in our path.
If JESUS is your LORD and SAVIOR…share HIM. If He has made a difference in your life….share HIM. If you've experienced a MIRACLE…share your story. If you've been forgiven and redeemed…tell others how they too can be saved. If you know the LOVE of GOD…share it because it might just save a life or better yet, change the world.
Luke‬ ‭12:8-9‬ ‭NLT‬‬  "I tell you, whoever publicly acknowledges me before others, the Son of Man will also acknowledge before the angels of God. 9 But whoever disowns me before others will be disowned before the angels of God. 
Today we celebrated the Birth of Christ, the birth of a SAVIOR. The world needs a SAVIOR now more than ever. Therefore, go into all the world and spread the GOOD NEWS. He is here. He is real. He is alive…HE IS CHRIST THE LORD…THE LIGHT IN THE DARKNESS…THE SAVIOR OF THE WORLD!
Romans‬ ‭10:14‬ ‭NLT ‬‬"But how can they call on him to save them unless they believe in him? And how can they believe in him if they have never heard about him? And how can they hear about him unless someone tells them?"‭‭
Matthew 28:19-20 'Go ye therefore, and teach all nations, baptizing them in the name of the Father, and of the Son, and of the Holy Ghost: 20 Teaching them to observe all things whatsoever I have commanded you: and, lo, I am with you always, even unto the end of the world. Amen'.
Blessings Today and Always, VICTORIA